Top Reasons to Join Our Team
Residual Income Opportunity
In-house lead program with no up-front cost to you
Lincoln Heritage issues 98% of their written business.
Lincoln Heritage has same day advances.
Simplified Underwriting process
The Spurgeon Group provides ongoing training and mentorship
The Spurgeon Group conducts recruiting webinars and meetings to help those who want to build an agency
Lincoln Heritage provides Health & Dental benefits for you and your family for agents with qualifying production.
Exotic company incentive trips for contest winners.
You are self-employed: Own your time, schedule, and freedom.
Meet our Six Figure Income Earners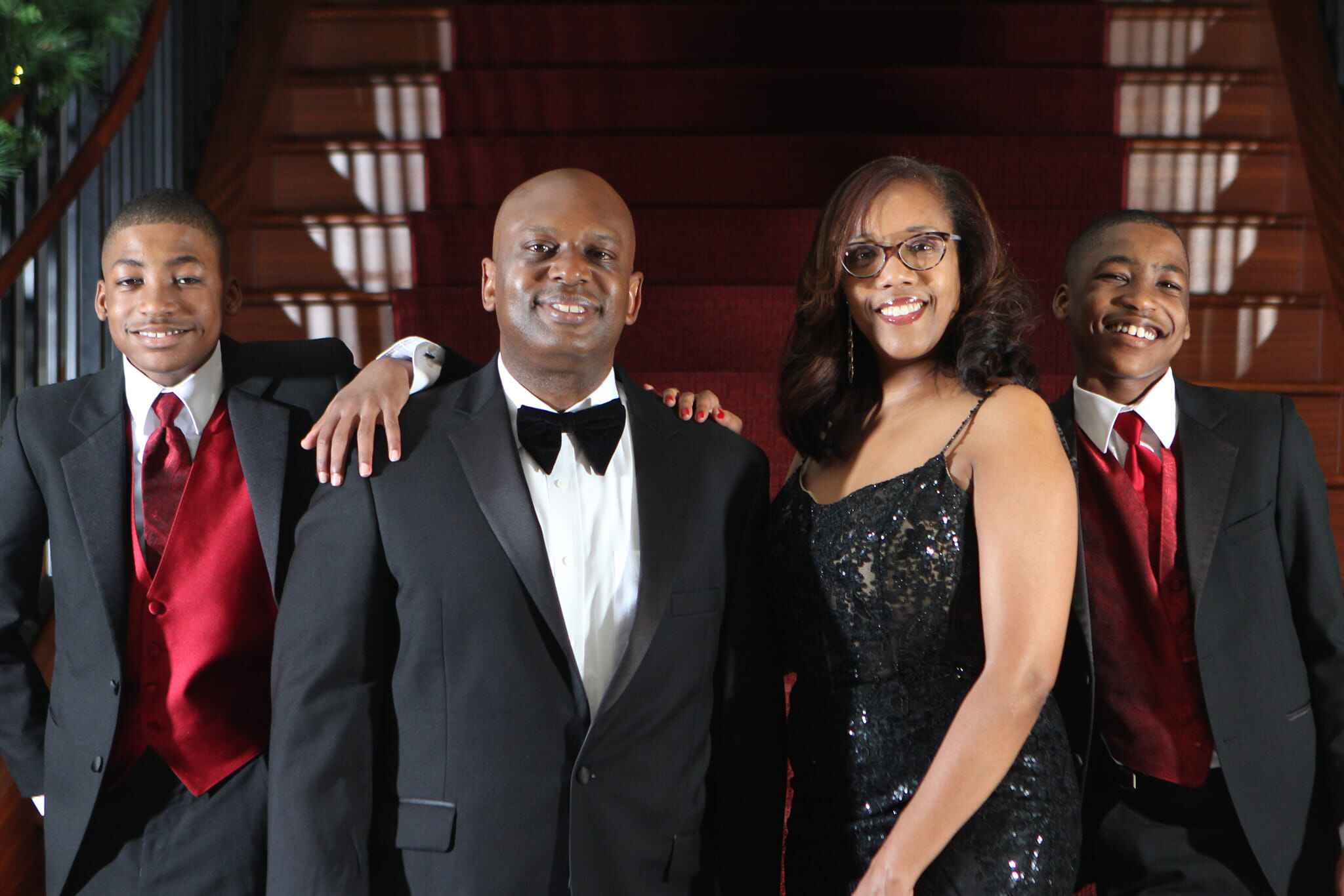 Dari Spurgeon
Former Network Marketer, South Carolina
Dari Spurgeon's Story: The Spurgeon Group's Founder
Hello, I am Dari Spurgeon. Since 2001 I have enjoyed a successful career in sales, marketing, and agent training. Here's a little about me.
My wife, TaShauna, and I live in Simpsonville, SC. We have been married since 2006 and have twin sons, Garrison and Evan, who were born in 2008. My wife is a Stay-at-Home Mom and she home schools our sons.
I am from Greenville, SC where I attended Southside High School. In high school I played basketball, baseball, and was in the Beta Club. After high school I went to Winthrop University in Rock Hill, SC and graduated with an Accounting degree. After college I started working as a Cost Accountant at the corporate office of Michelin Tire Corporation in Greenville. My normal work week was 50+ hours and 60+ hours the first week of each month. I quickly realized that I did not want to do this for the next 40 years.
In March of 2001 some friends from college introduced me to a company called LegalShield (formerly Pre-Paid Legal Services, Inc.) and I fell in love with being able to be self-employed. I worked with LegalShield for 11 years on a full time basis. While there I learned how to develop and train sales agents from some of the top leaders in the sales industry. I was an Executive Director for 10 consecutive years; I was the Regional Manager for the Upstate of SC; I was in the top 5 in sales and recruiting for SC each year; and I was a Founding Member of the LegalShield Performance Club from 2001-2013. However, my best year was just a little over $80,000, I had no residual income, and my "peak" business hours were evenings and weekends. I was looking for more money, a monthly residual income, and the ability to be home with my family in the evening and on weekends.
I was introduced to the insurance industry in 2012 and I went on a search to find the right company for me. I met with several people at different companies and nothing really piqued my interest until I sat down and looked at Lincoln Heritage Life. I started working with Lincoln Heritage in January 2013 and it has been a tremendous blessing to my family. We now have a great lifestyle. My wife has a degree in Chemical Engineering from the University of Maryland, but it is a blessing that she does not work a job anymore. We take at least 4 family vacations each year and my monthly income is more than I used to make in a year as an accountant at Michelin.
The things that drew me to Lincoln Heritage were the lead system, the opportunity for renewal income, and the day time work hours. Lincoln advertises our product via television commercials, digital advertising, and direct mail so we don't have to do cold calling. Our agents always have people to contact who have requested information about our product. The renewal income starts coming in the 2nd month our policies are in force. We work in the senior market so our work hours are during the day. The combination of the Final Expense life insurance market, the massive amount of Baby Boomers in America, the marketing system of Lincoln Heritage, and our pay system can change your life. We have a training system in place to support your efforts. It consists of classroom training, webinar training, and field training. A major philosophy of Lincoln Heritage is that the Agents are the #1 priority of the company and the customers are #2. So if you have a desire to succeed, then we have the vehicle to get you there.
Dari Spurgeon "Success Principle"
Pray like your SUCCESS is all up to GOD AND Work like your SUCCESS is all up to YOU!!!!!!
---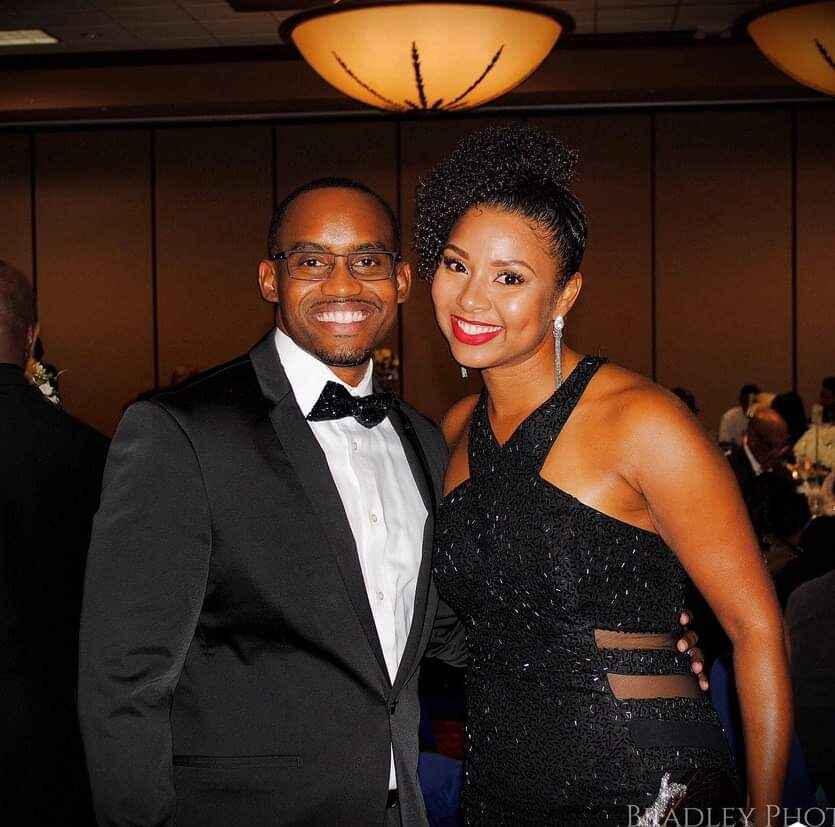 Bobby Diggs
Former Network Marketer, Virginia
Bobby Diggs has been building businesses and leading teams of people for over 18 years. Hailing from a military family, Bobby was born in Killeen, Texas and has lived in several states, eventually settling in Virginia. His inert leadership abilities began to surface early in sports, continued in collegiate clubs and organizations, ultimately developing masterfully in business.
Bobby's entrepreneurial spirit emerged as a college student at Virginia State University, where he met his wife, Annjee and received a Bachelor of Science degree in Finance. Subsequently, Annjee received her Bachelor of Science degree in Marketing. At VSU, Bobby was initiated into Kappa Alpha Psi Fraternity, Inc. and Annjee into Zeta Phi Beta Sorority, Inc.
In a business launched in 2001, they were recognized among the youngest people in company history to earn a six-figure income. They have since built numerous businesses, lead teams of over 10,000 people, amassing millions of dollars in gross sales revenue.
The accolades, however, were short-lived. As the business climate changed, income began to decline and the Diggses found themselves at a crossroads. In 2016, when a friend and former business colleague, Dari Spurgeon introduced Bobby to Lincoln Heritage and HIG, he was amenable to make a change.
Since joining Lincoln Heritage and HIG, the Diggses life has been totally transformed. Marginal, short-lived successes have been replaced by security, significance and true residual income. Their focus is now on creating the same success in the lives of others.
---
Roosevelt Hooker
Former Notary, Virginia
Born in Richmond, Virginia, Roosevelt Hooker was attracted to entrepreneurship at an early age. From starting a car wash business in high school to running and managing the school candy store, for Roosevelt, running his own business was second nature.
While receiving his Bachelor of Science degree in Marketing from Virginia State University, his leadership and communication skills began to blossom. Roosevelt participated in numerous organizations. Most notably, he worked closely with the Dean of the Reginald F. Lewis College of Business, serving as President of the Student Dean Advisory board. He also served as Polemarch (President) of the Alpha Phi Chapter of Kappa Alpha Psi Fraternity, Inc.
As a rising junior, his entrepreneurial spirit resurfaced when he realized his teachers could only teach him how to be a great employee, but not an owner. In January 2010, Roosevelt decided to walk away from his part time job in retail to start a full time business as a Notary Signing Agent while building a part-time business in direct sales.
After years of ups and downs and feeling burnt out in the direct sales arena, Roosevelt's friend and mentor Bobby Diggs reached out and said one simple line, "Are you still keeping your career options open?"" Of course, that answer was, "Yes."
In 2016, Roosevelt decided to partner with Lincoln Heritage. Self-Empowerment, business ownership, financial freedom, and positive impact are success ideals important to Roosevelt. He believes his ideals can be achieved through this opportunity due to the secure financial foundation, residual income and mentorship. Roosevelt's mission is to strive for success while helping others do the same through his organization affectionately called, "The Winner's Circle."
---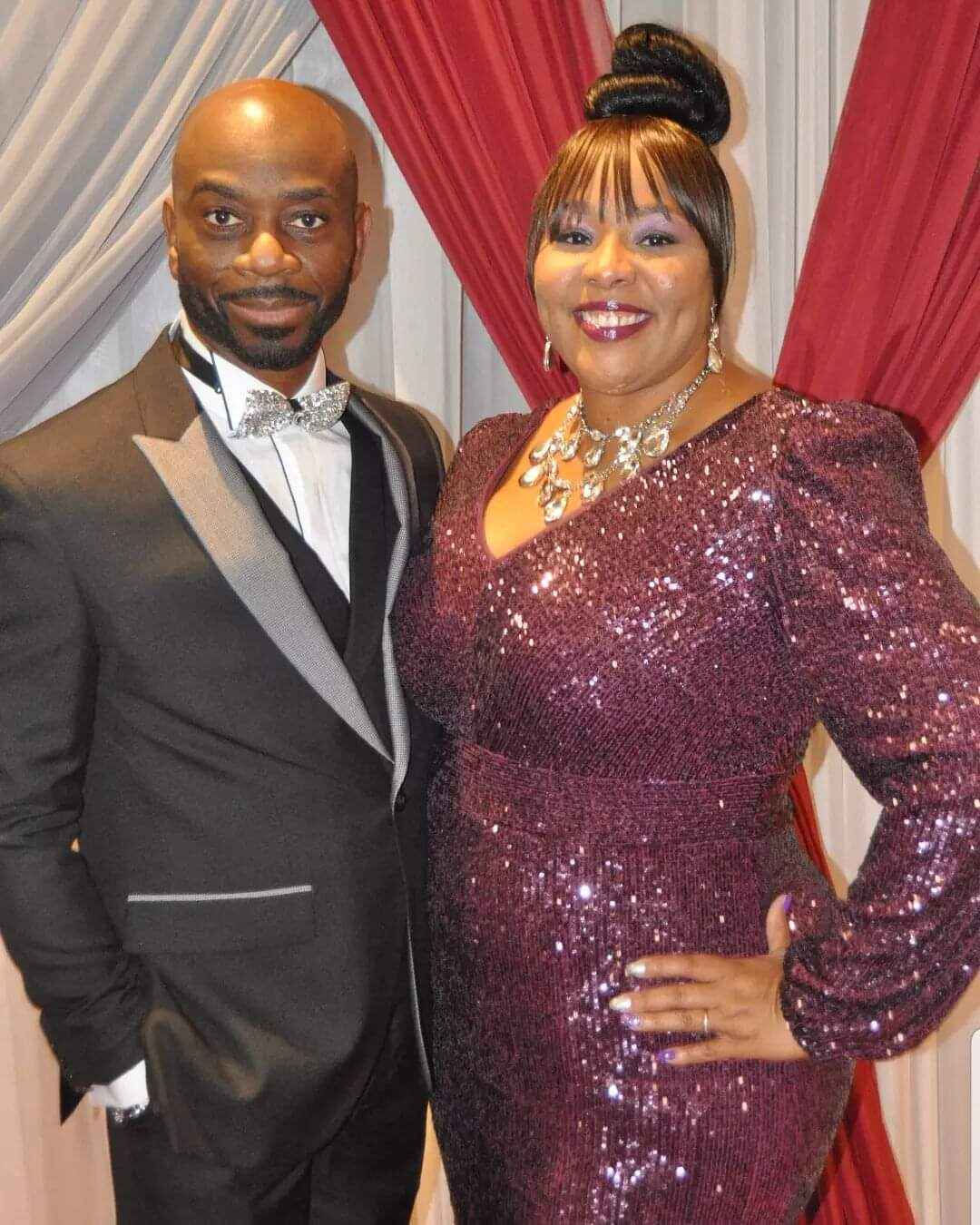 Kevin Tyler
Former Tax Preparer and Network Marketer, New Jersey
Prior to Lincoln Heritage...
I worked as a Certified Tax preparer and spent 13 years in security as an Account Manager for a major banking firm. Downsized in June of 2015, I found myself faced with a major decision for my future and the future of my family. Do I go back into the workforce and continue to face the frustration of workplace politics and continued uncertainty? To revisit burn out from working 2 jobs leaving little time for family and the BEST to expect would be a pay-check to pay-check existence?
Or, do I move in the direction of my heart's desires of becoming a full time entrepreneur? And, Fulfill my true goal of Financial Freedom! That year my wife Carlissa and I made the decision that that is what it was going to be!
At the start of 2017 I had a long catching up conversation with my good friend Mr. Bobby Diggs that changed the direction of my life. Everything I was hearing from him about Lincoln Heritage spoke to the exact things that I had been looking for and praying for in a business for years. The ability to earn immediate cash flow complemented by long term wealth building income that we call Pay Thru (residual) piqued my interest immediately.
Needless to say, (once I got through that busy tax season) I finally got contracted with Lincoln Heritage as well as attended Boot Camp training in May of 2017. I hit the ground hard in June (my first full month) producing sales of $10,341 in AP and have not looked back since. Amazingly, In June of 2018 (exactly 1 year later), I was able to take home that same amount of $10,341 in net income!
The year of (2019) was an incredible ride for me and my family. We were able to the close out our 2nd full year earning well over 6 figures in income. We are right on track to do some special things in 2020 as we look to personally double our income (pushing toward $200,000) as we strive to produce over $1.5 million in annual sales with Lincoln Heritage.
God has Blessed us in some amazing ways throughout the 3 Years that we've been involved. My wife and I have connected with some incredible people within our organization. While we are fast becoming a million dollar agency...we feel as though we are just getting started.
Our vision within the TylerLEGACYGroup is to develop multiple 6 figure earners and establish leaders who build Million Dollar agencies throughout our organization. We will continue to play our part in supporting our leadership at UBI, HIG, GEMMS, the Spurgeon Group as well as the Diggs Group in becoming the dominant forces in all of Lincoln Heritage!
We are ever so Grateful to be in a position today...to PAY IT FORWARD as we assist others in achieving their dreams and goals! Our team's motto is..."all we do is WIN!" And to that....we are absolutely committed!
---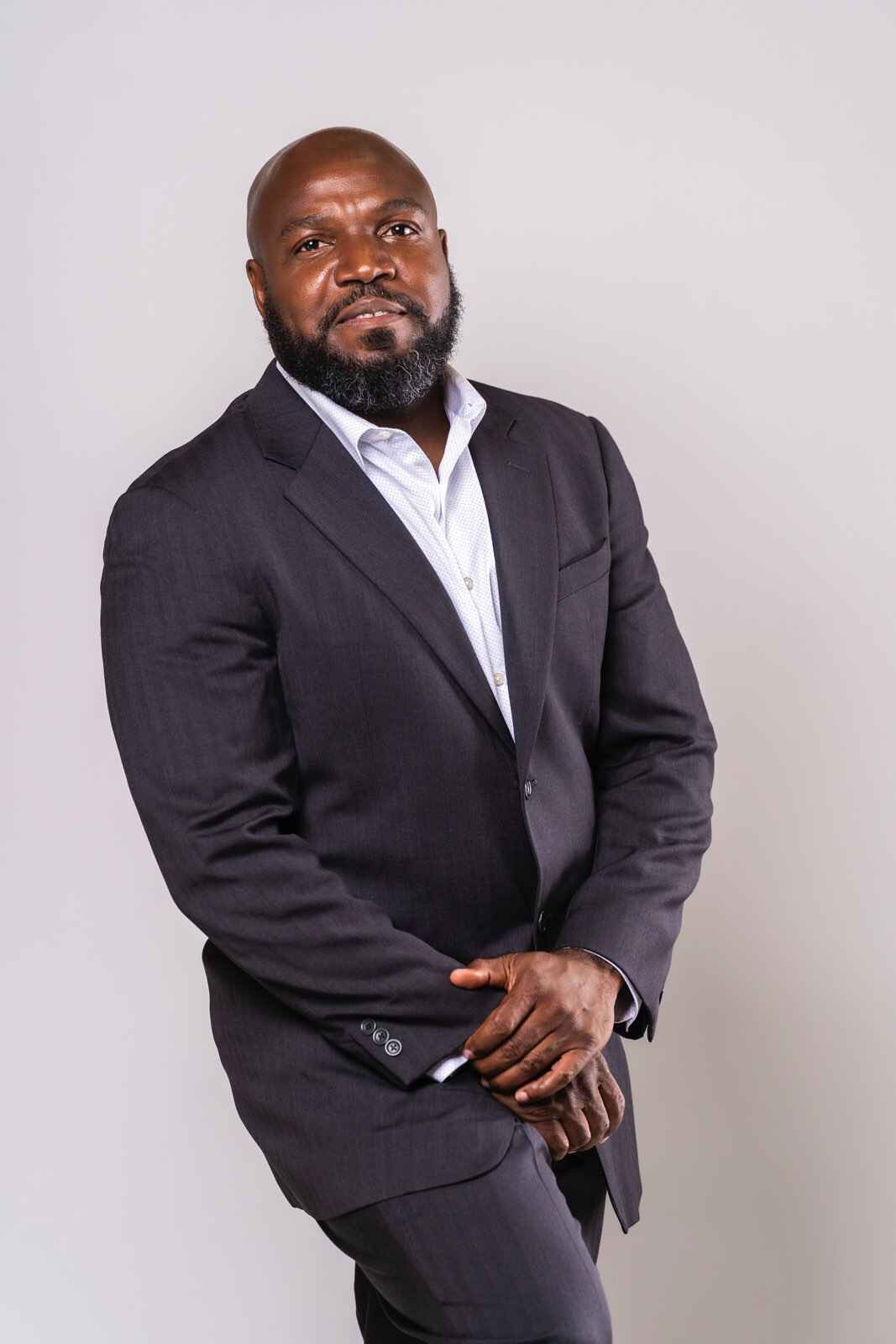 Pierre Docsol
Former Cable Sales Rep, New Jersey
My careers prior to Lincoln Heritage included working as a personal trainer, becoming a director with Verizon Wireless in the fitness center, a nurse, and also an account executive for Comcast Xfinity. My tenure at Comcast is where I learned door-to-door sales. I simultaneously spent 19 years in network marketing looking for that big opportunity for success, but I did not experience much those years. I never stopped believing in myself or that success belonged to me.
In 2009 Verizon Wireless downsized taking me from a comfortable 6 figure income to just $36,000 per year. I found myself faced with a lot of frustration and uncertainty but deep in my heart I still dreamed of being a successful businessman.
In 2017 one conversation changed everything! A good friend in the insurance industry told me about Lincoln Heritage. I was immediately intrigued because it sounded like what I had been looking for over the past 19 years: an immediate income and a residual one also. So I jumped in head first in 2018 and I know I made one of the best decisions of my life.
In 2019, my first full year in the business, I made $50,000 with Lincoln Heritage. Then the pandemic hit in 2020 and it was a challenging year. That challenge made me stronger and more determined to experience the success I knew an agent could have with Lincoln Heritage. So I regrouped, got reenergized and in the first seven months of 2021 I took the bull by the horns and earned my 6 figure income. God Bless America!
God has been amazing to me and my family and has shown us favor from 2019 through now. My time with Lincoln Heritage has been one of the best times in my life. Because of this opportunity I am now in a position to help my family members achieve their own goals and aspirations. The desire to continue helping my family motivates me to become better in life and work; and I will continue striving to be my best.
With The Spurgeon Group supporting me I will become a dominant leader in the final expense and insurance industry. One quote I live by: In life you must act the way you want to feel and soon you will feel the way you act. That dream of becoming the successful businessman I always knew I could be is now becoming my reality.
---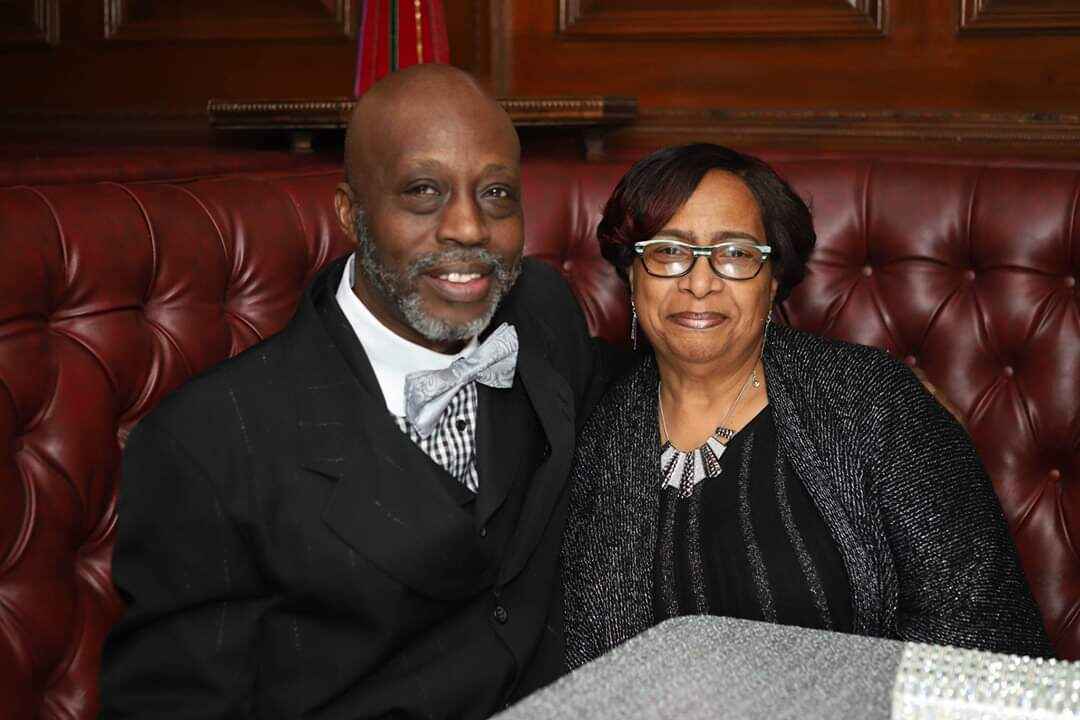 Geraldine Caldwell
Former Beautician, South Carolina
I want to thank God for this great opportunity and the wonderful people he has put in my life!!! My husband is Harry Caldwell and we have 5 children. One of my sons is confined to a wheelchair and needs special care daily. I help with my grandchildren and I work with the children's ministry in my church.
My background before Lincoln Heritage was in cosmetology and I have been in the hair business since 1983. I opened my own salon in 2006. I was introduced to Lincoln Heritage by Mr. Dari Spurgeon in December of 2013. At that time I was doing hair and working 2 side jobs to make ends meet. I met Dari 12 years earlier in another company called Legal Shield (formerly Prepaid Legal Services). I put Mr. Spurgeon off 2 times because I really didn't want to admit I was still working too hard for one person. I thank God he didn't give up on me because I was impressed when he showed me how fast his residual income check had grown within 3 months from the first time we talked. I was shocked and I prayed that he would call me just one more time. When he called I was ready because he knew I was not making the money I wanted to make!
I studied the life insurance license study program and I got my license. After that I followed my coach, worked my leads, and went full speed ahead. I knew the leads were the foundation of this company and I asked for as many leads as I could get. Each day I work my leads, the areas around the leads, and I get lots of referrals. By being very coachable and working diligently, my first full year with Lincoln Heritage I made over $85,000 and over $129,000 the next year. My income was over $200,000 the first 2 years! God is good!
In August of 2017 I had a serious car accident that has kept me from being able to work full time. But thank God my residual income check is over $5,500 per month and I have contined to maintain a 6 figure annual income working on a limited basis. I am looking forward to getting back to my full time status and building an agency by helping those who want to change their lives with this great opportunity. My goal is to help 10 other agents earn a 6 figure income with Lincoln Heritage, get my residual income over $8,000 per month, and my total annual income over $200,000. I pray success for everyone who is willing to put God first, be coachable, and stay humble!! #loveGodhelovesyou!! #blessmeindeed!!
---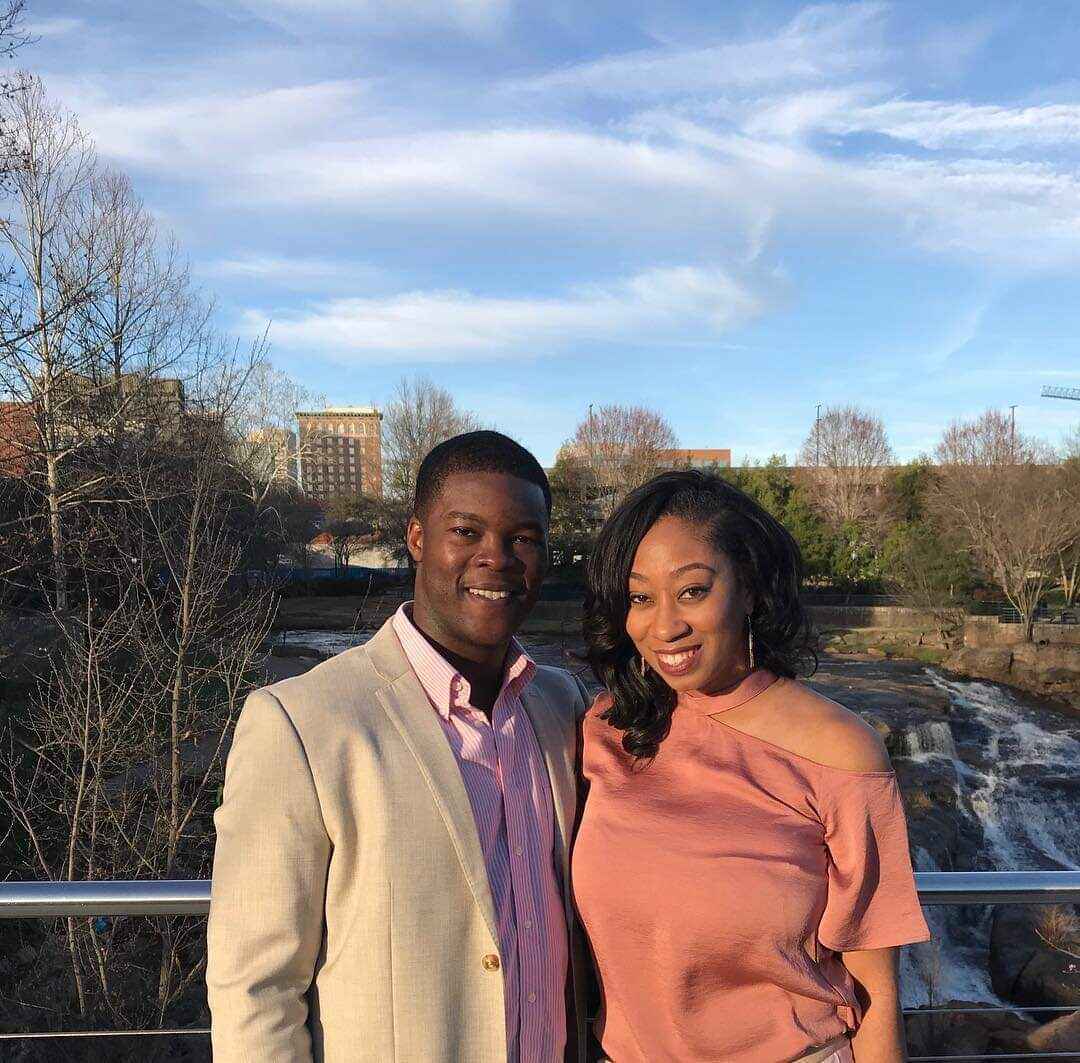 Roy Smalls
Former Small Business Owner (vending), South Carolina
I am from Charleston, SC and currently reside in Greenville, SC with my loving, supportive wife and amazing teenage son.
After attending the The Citadel for a year on an athletic scholarship, I moved to the Upstate of South Carolina to complete my undergrad studies. In 2007 I graduated with a BS in Business Administration.
While in college, I co-founded a full service vending company. After graduation I became sole owner of Snack Time Vending Services, which serviced the Greater Upstate area. I expanded the company into three counties with upwards of 60 accounts. Although the economy was on a downturn at the time, my business was able to grow and thrive. While I was able secure an income of close to six figures per year, it was becoming physically taxing on my body to work 60-70 hours weekly. It became draining both mentally and physically. Because my goal has always been to build generational wealth, I began looking for opportunities with residual income.
Upon becoming a licensed Insurance agent in January 2015, I was introduced to Lincoln Heritage in April of that year. I was drawn to Lincoln because of the in house lead system and strong emphasis on training and educating new agents. I understood that in order to have success at something totally new to me I would need leadership and training. In my first full year with Lincoln Heritage I made $70,000. In the year 2019, I made over $115,000 in income and earned my 6 figure ring. My residual check is now over $5,000 per month.
This opportunity has afforded my family and I the ability to travel, invest, and purchase one of our dream homes. We look forward to growing with this company and being a blessing to others.
---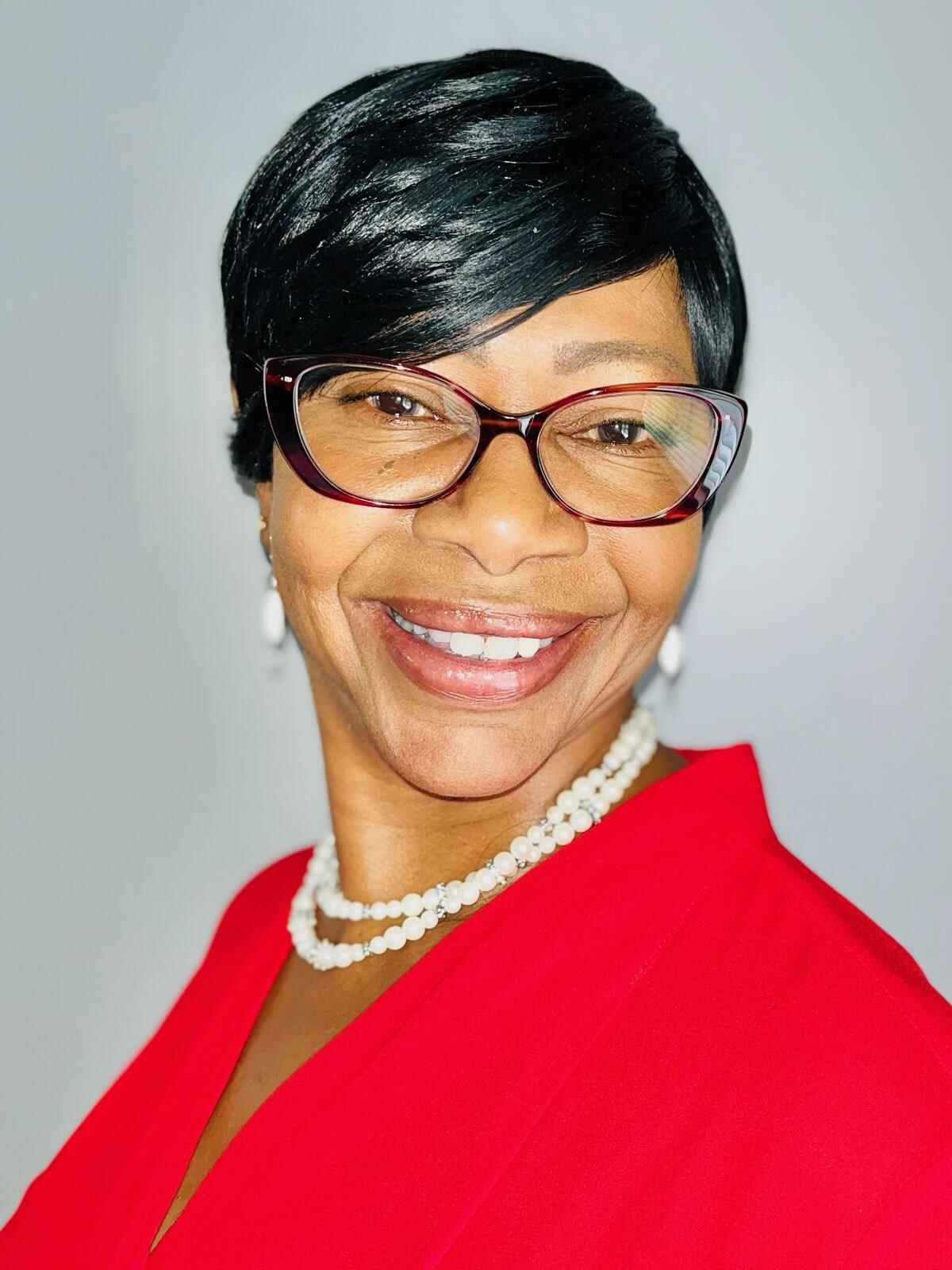 Margaret Jones
Former Receptionist
Focus on what you are going to and NOT what you are going through.
Mrs. Margaret Jones was born in Suffolk, VA, and was 1 of 8 siblings. Being the youngest, she quickly realized the importance of hard work, listening, watching, learning from others' mistakes, and having fun. She worked various jobs with an outstanding work ethic, and historically, the jobs she enjoyed the most revolved around caring for people. She spent most of her working years in the banking industry while simultaneously working part-time jobs along the way.
Mrs. Margaret has been married 34 years to her wonderful husband, Cornell Jones Sr. They share two amazing children, Cornell Jones Jr., and Megan Jones. Her beautiful daughter-in-law, Kisha Jones, and Megan's significant other, John Butler, are especially close to her heart. Mrs. Margaret also has three adorable grandchildren, Mya, Serenity, and Justus. When she is not working, her free time is spent with her lovely family, vacationing, dancing, boating, and swimming.
Before Lincoln, Mrs. Margaret worked full-time as a receptionist at a mental health and substance abuse facility and part-time at 7-11. Although she worked two jobs from sunup to sundown, she barely made $2,000 a month, leaving her with more bills than money on a regular basis. Open to change, she accepted an invitation from her son to a Lincoln Heritage meeting in Richmond, VA, in March 2020. Shortly after, she quit 7-11, accepting an opportunity for residual income. She began working part-time on her fortune while working full-time on her job. Within six months, she underwent a name change from Mrs. Margaret to "Mrs. Money Making Margaret.""
In June 2021, "Mrs. Money Making Margaret" followed the direction of her Pastor and began working full time on her fortune. Her numbers nearly doubled. Her residual income is on the way to doubling what she struggled to make monthly. She always knew she was destined for greatness; she just didn't know greatness for her looked like this. Her strong relationship with her Lord and Savior, Jesus Christ, has been key to her success, especially on the challenging days that final expense presents. On those days, she is reminded of the song lyrics from Maurette Brown Clark, "It ain't over until God says it over; keep fighting until your victory is won."
---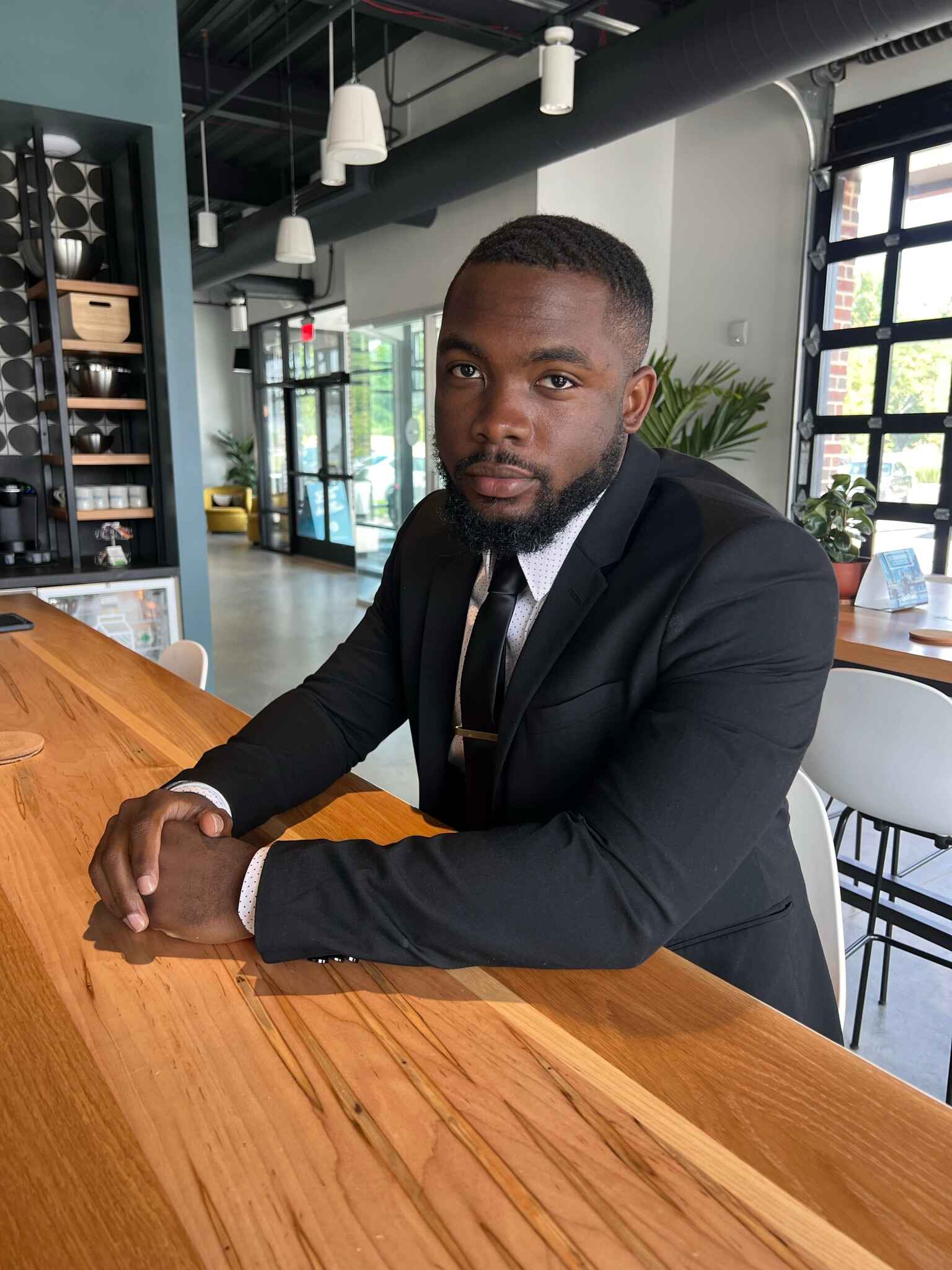 Ta'Reem Smith
Former Construction Worker, Virginia
Ta'Reem Smith was born July 15 1997. After graduating high school he joined the Army Reserves where he served part time and worked a various around of jobs. After years job hopping he found himself standing the side of the road holding up slow and stop signs for VDOT for 10-12 hours/day making $300-$400/week. December 2018 he was invited by a friend to take a look at Lincoln Heritage where he had a better opportunity to make more money. What attracted him was the FCGS program for the clients, the lead system, and the residual income that people were making. His first day he made $391.46 which was about the amount he made working on a weekly basis. He's blessed now to be in his 20s earning a Six Figure Income, helped his best friend earn a Six Figure Income, and has a residual check of over $3,000 that's coming in every month. Recently he was promoted to a Team Leader with the company for the success that him and his agents have been having. Now he's in the process of building that agency to over $100,000/month and helping more people have the same success that he's been able to achieve.
---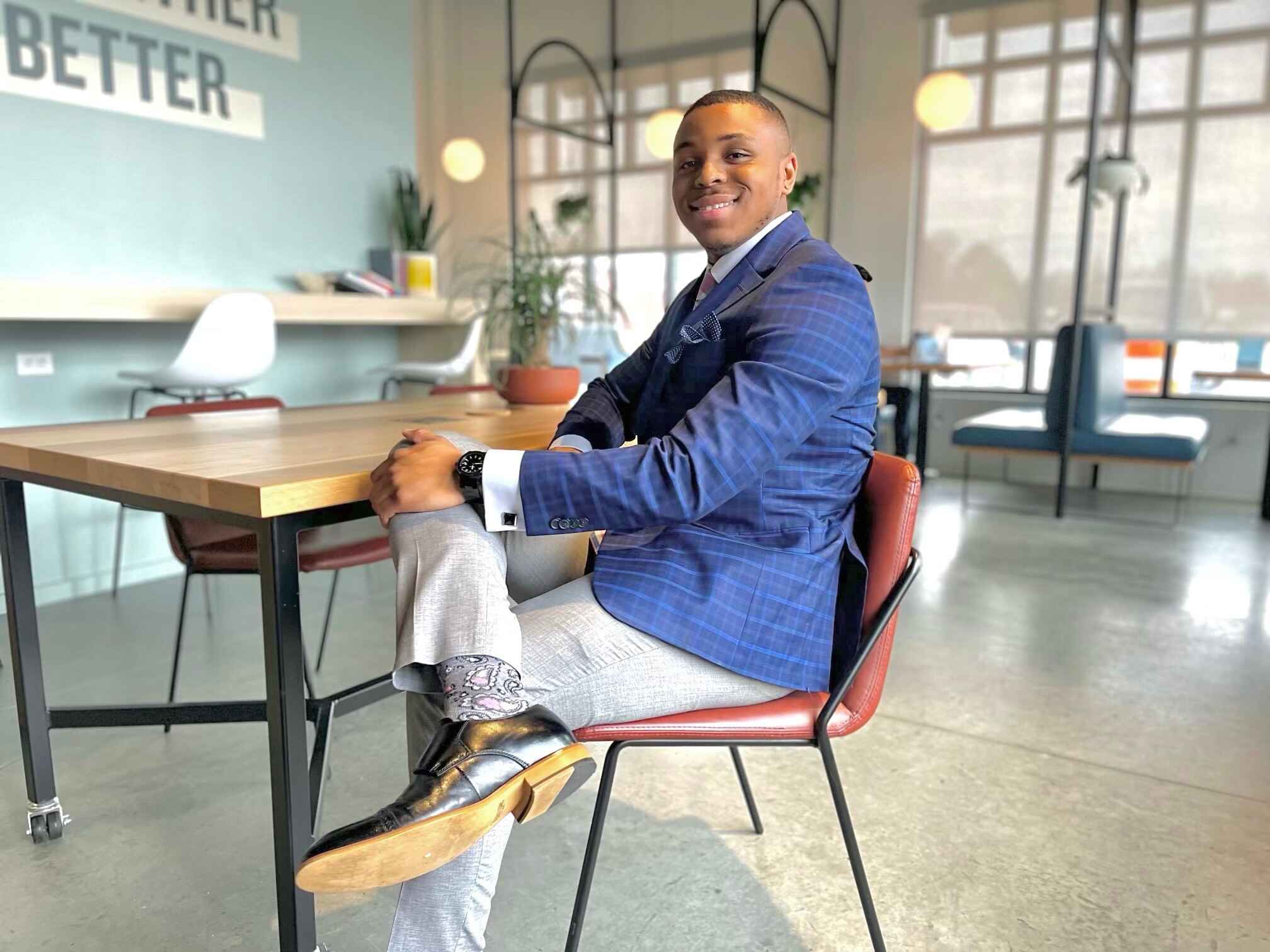 Hamani Veney
Former College Student, Virginia
My name is Hamani Veney. Before LH I was a full time college student majoring in Real Estate. I've always been a scholar student, but once I enrolled in college I wasn't feeling the traditional way of life. My GPA started dropping during my sophomore year and eventually I lost my scholarship. I got introduced to Lincoln Heritage in December 2018 at just 19 years young. Initially, I didn't believe the insurance business was lucrative until I saw proof with my own eyes. Honestly, I was attracted to the money and the residual income I could create for myself. My very first day working I was able to deposit over $600 in my bank account and from there on I knew this was a real deal business. Fast forward to today, this opportunity has been a tremendous blessing for me and now at 23 years young I am a six figure income earner. My goal with LH is to become the youngest millionaire in the company and the first millionaire under 30 in my hometown. That achievement will allow me to help more individuals in every way possible.
---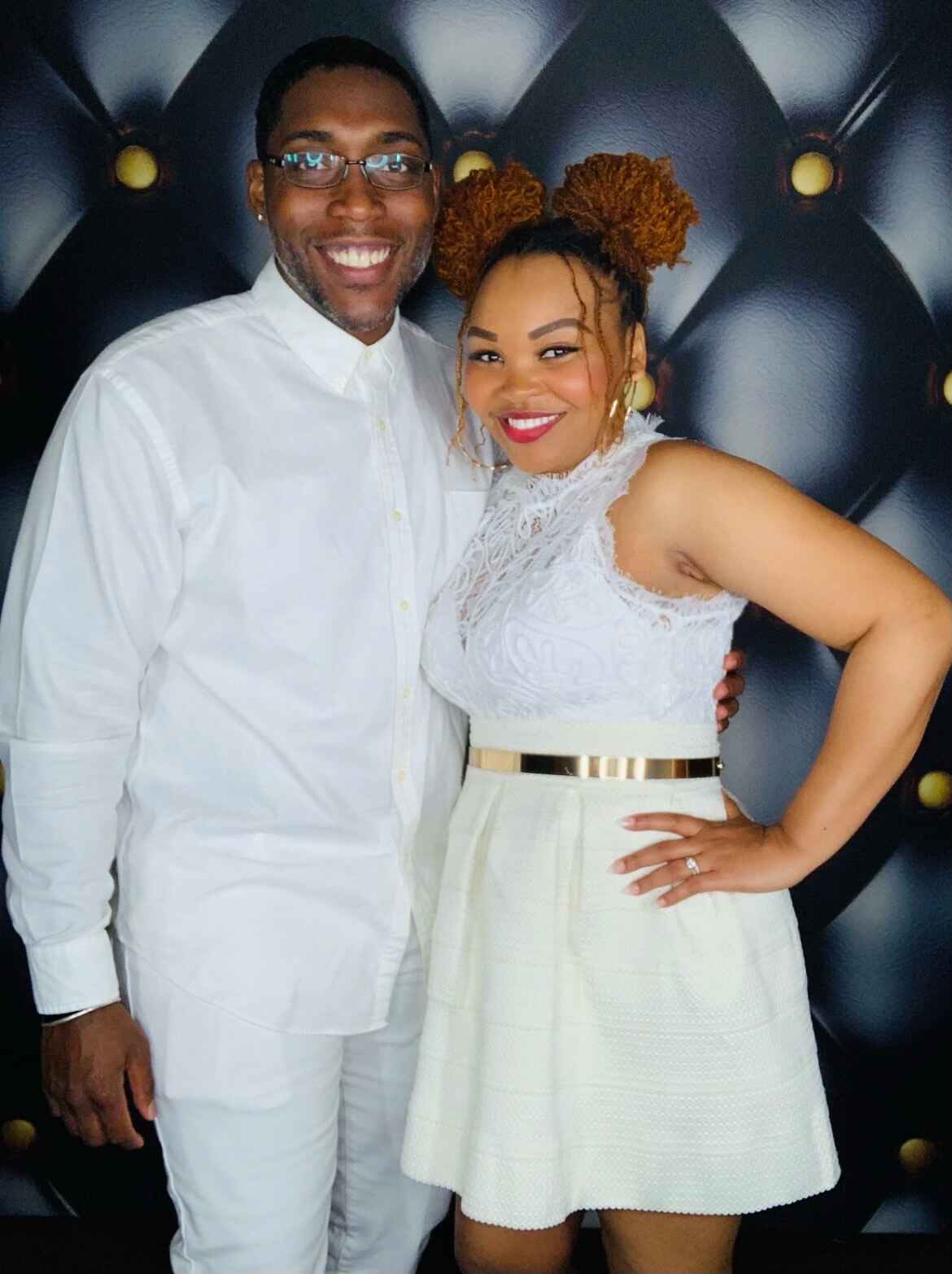 Quincy Byas
Former Bank Product Analyst, Georgia
Raised in Virginia Beach, VA. I saw a diligent work ethic displayed seeing my mom work her entire career for the government and as a small business owner of a nail salon. My father spent his career serving in the United States Navy. They worked early and often. My parents taught us like most families that education was the priority. After graduating high school I continued my education by obtaining my Bachelors of Science in Manufacturing Engineering from Virginia State University. After graduation (2006) I didn't start a career utilizing my degree so took a cubicle job with a headset for Capital One. It was there a coworker first introduced me to being an entrepreneur through network marketing via Pre-Paid Legal, today Legal Shield(2007). That experience birthed the desire to earn residual income. After a few years with that company and another MLM company, things didn't work out so I went back to the financial services industry. I worked the next 6.5 years in mortgage banking as a processor for SunTrust Mortgage.
In 2015 my then girlfriend, now wife, Jasmine & I moved to Atlanta, GA. For another year I worked as a mortgage processor for Georgia's Own Credit Union before being promoted to a product analyst. All these years I was paid hourly, so I was excited about earning a $50,000 salary. But it didn't take long to realize I didn't like it because I wasn't in control of my income. Without any overtime or bonuses I knew every month I'd only take home $2,750 regardless of how much I worked. I felt stuck, like I didn't have any control over my income.
Then I was introduced to Lincoln Heritage and I just saw it as a way to replace my base salary. With a residual check and the ability to earn more on top of that, I wanted to get involved. My first full time year 2018 I earned $40,620. Now I earn over $100,000 per year and my residual check is over $3,000 per month. I am in complete control of my income and more importantly, my TIME. Owning my time is the real freedom. I get to spend more time with my wife Jasmine and our young daughter Olivia. We travel when and where we want, for as long as we want, without thinking about the vacation our sick time a job would limit.
I'm excited about the future because now that I've earned my first $100,000 in 12 months, I know I'll achieve my goal of earning that $50,000 salary on a monthly basis.
---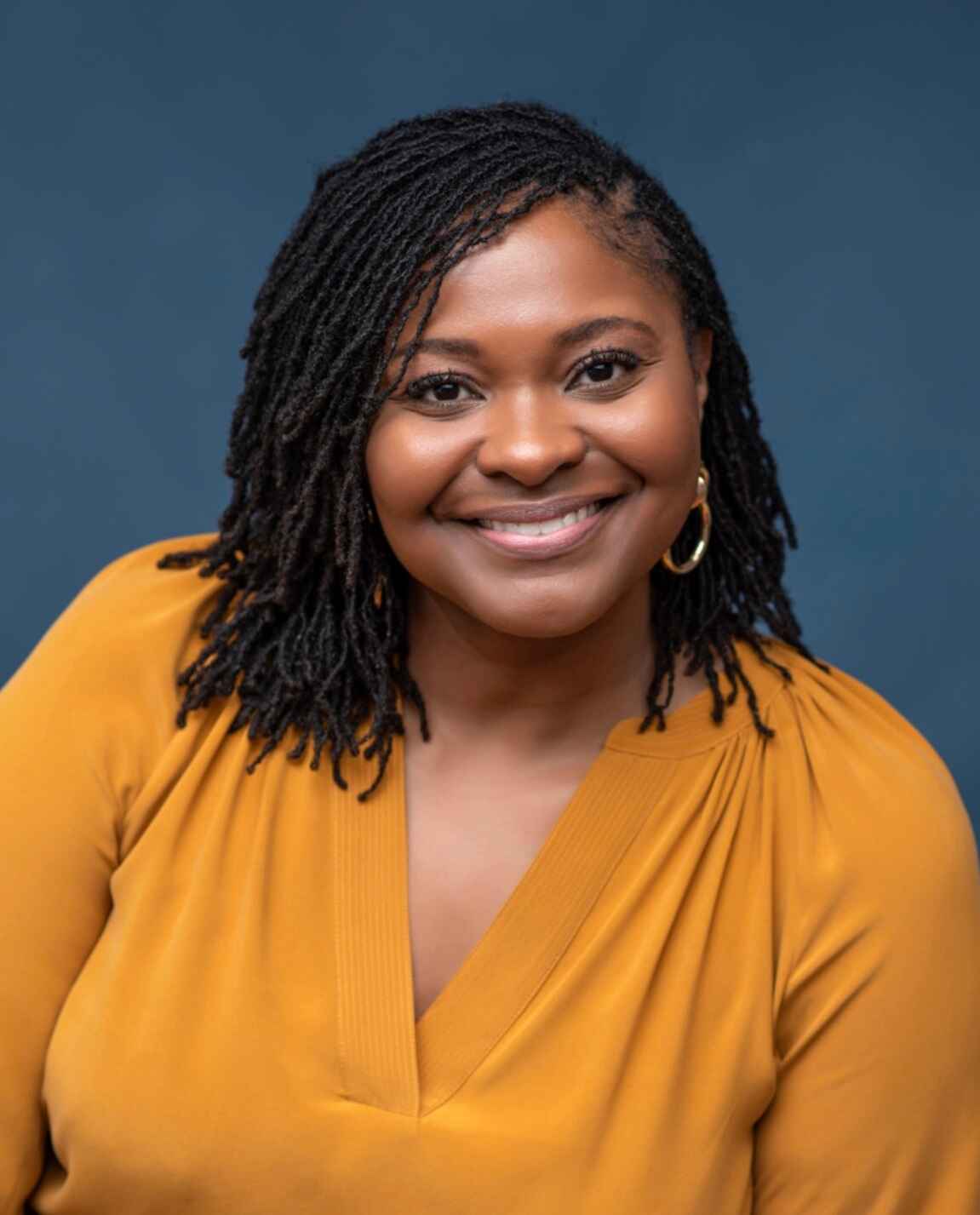 Yahntaye Martin
Former Customer Service Rep, Georgia
My Name is Yahntaye Martin and I was raised in the small town of Millen, Georgia where family always comes first. After graduating high school I earned a BA in communications from Fort Valley State University in Fort Valley, GA. I began my career in the insurance industry in 2009 where I was introduced to car insurance sales.
In 2015 after difficulties in the field of work, I transitioned from working corporate to working from home. Although the transition was hard, and I endured a major pay cut I continued to work and chose to go back to further my education.
As graduation was quickly approaching, I began to consider my options. During my pursuit I met Dari Spurgeon, through a mutual friend, and my life has been forever changed. In 2018 I joined The Spurgeon Group and Lincoln Heritage. Although I got off to a slow start in the business, I stayed close to the fire and it instilled the value of intentionality, self-education, and a positive mindset in me. These are the key components to my current and future success.
I love the Final Expense Industry because I get the opportunity to genuinely help others take care of their families and meet my personal goals simultaneously. I do feel that I have found my home with this company.
I have gone from not earning enough in a year to earning six figures. I see life differently now and I have a clearer scope because the lack of money is no longer a backdrop in my life.